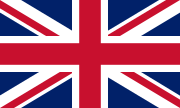 He began in 1986 and created the Encaustic Art brand, always working to share it; spread it around the world.
Founder of encaustichouse
Michael lives in Wales, no art training what so ever. Believes that art is intrinsic to humanity. He has a fantastic knowledge of how wax behaves and how to work with it. He sees encaustic as a genre – an extraordinary medium of varied and versatile approaches. Beeswax and heat are the keys.




Wemke started Encaustic journey in 2014. She is Dutch, but also speaks English. Has a great love for working on the Hotplate.
Founder of encaustichouse
The wax colours took Wemke on a discovery. She developed her in the technical field and personal growth. For her, Encaustic is a way to connect with the soul. She likes to take others on their journey through the world of molten wax.


Michael Bossom and Wemke de Jong are the founders of EncausticHouse. Together they have tried to create a platform to connect Encaustic with people worldwide. Passion is what drives them both.
Teachers we work together with


Eva has been an Encaustic Artist since 2013 and is passionate about it. She wants to help more people discover this simple and fun form of art.
translator of the swedish courses
Eva has translated several courses into Swedish. She helps Swedish students when there are questions and supports them when needed. A great teacher and also a great woman! She owns a webshop in Sweden where she sells Encaustic Art products.


Don't hesitate
Explore our courses
Created with