Course index / video / Study Focus / Inspiration gallery
Use your Course Tools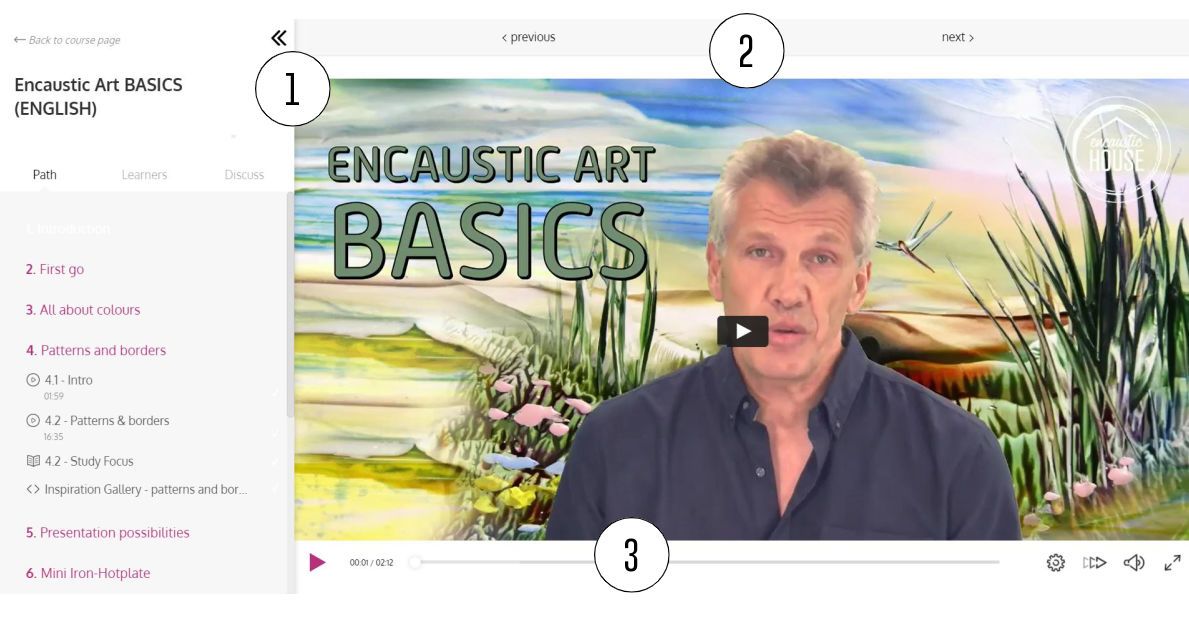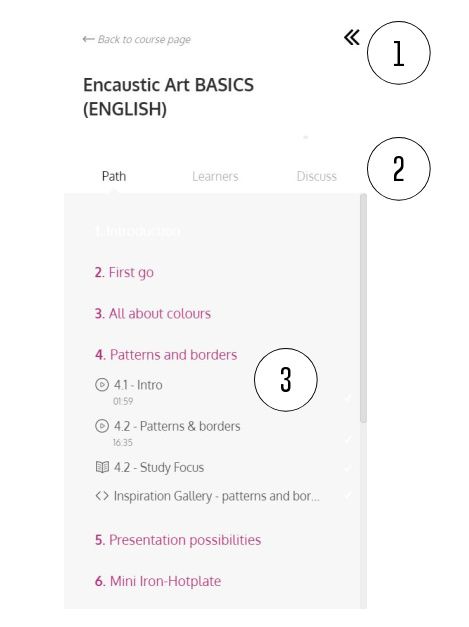 Navigate through the course index


1. Arrows - Click to show or hide the course content index


2. Index menu - Click to switch between the tabs
Path - The index of all course content
Learners - Your co-learners - others participants of this course
Discuss - Your messaging interface for discussion with others on this course


How to discuss with students: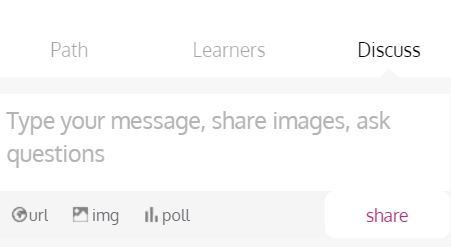 Add your comment in the text box and click the button share
To attach URL, image or create poll some text must be entered in the message box!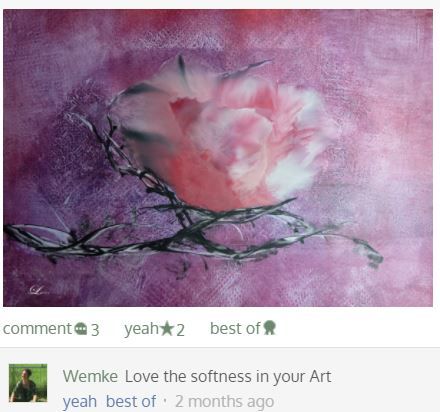 Add a comment on someones art and share
Click 'yeah' to give it a star
Click 'best of' to give it a favorite


3. Sections - Click to unfold a section
Video Icon - Video introduction or demonstration
Study Focus - Step by step e-book of images and text explanations
Inspiration Gallery - A gallery of images, text, video clips - to inspire you!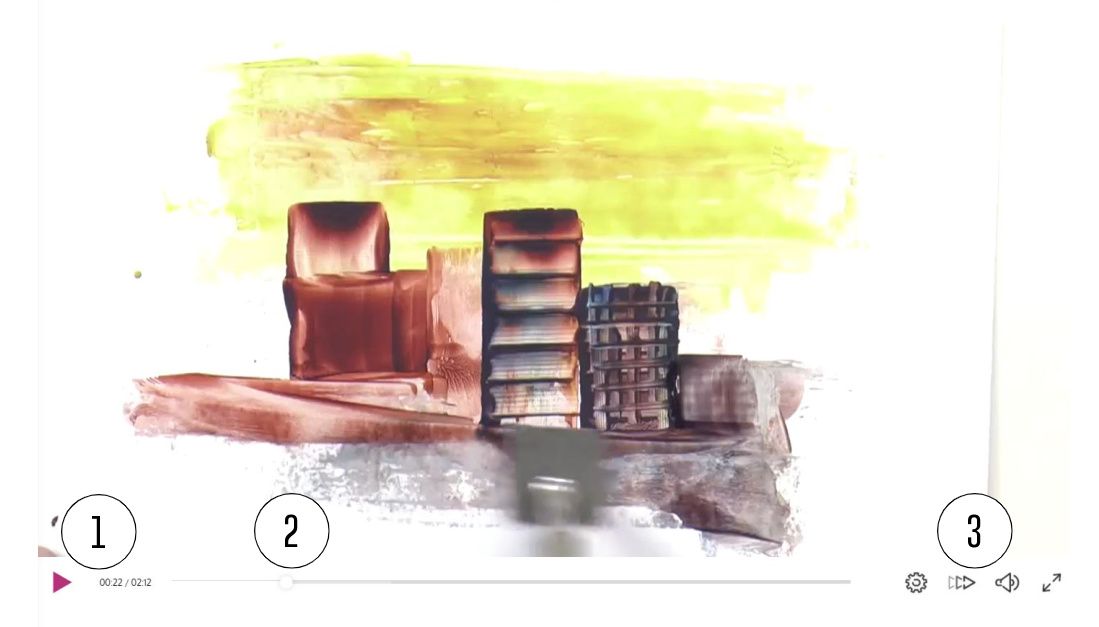 Important! To read subtitles, if available:
The bottom player bar will disappear a few seconds after your cursor is taken off the image area.

Navigate through a video


1. Button - play/pause


2. Player position - Scrub to any position backwards or forwards for previous


3. Video functions


Video quality - Smaller number is lower quality

Speed selector - Speed up or slow down play to help you learn better


Full screen - Click for a bigger video image area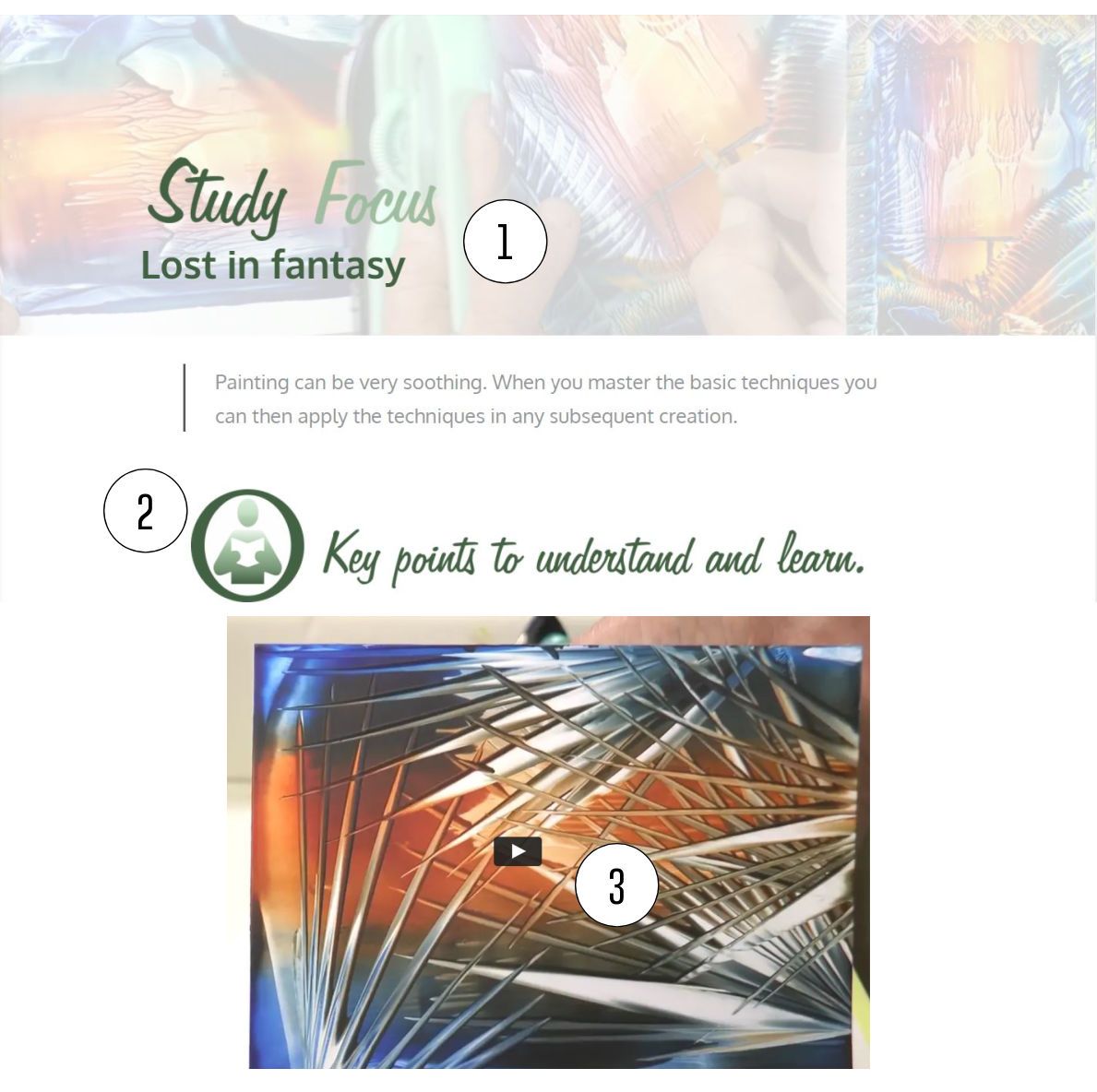 Created with